Dear IPEG Members,
On behalf of the International Pediatric Endosurgery Group (IPEG) and myself, I would like to thank you for your trust in me to serve you for the Presidency of 2019. Since its inception and until the current day, IPEG proves itself to be an organization that fosters novel ideas, innovation and education in pediatric minimally invasive surgery. IPEG provides resources that enhance our network and professional development. It has representatives on the Executive Committee from every region in the world and has members from more than 50 countries.
Over the last few years, no topic has received more attention in every executive committee meeting than how to serve IPEG Members better. For this reason, Dr. Todd Ponsky is leading a reform group that aims to further benefit IPEG members. We highly value your suggestions and your feedback that will help to identify your unmet needs. Please feel free to get in touch with Todd at tponsky@gmail.com.
One of the major developments of IPEG was the regional chapter idea. I was privileged to start it with the Middle East Chapter, followed by the Latin America Chapter. The Chapters aim to provide means for pediatric surgeons and other interested specialists to share experiences, knowledge and insights and present themselves and their work to the international scientific community. Not only that, but these Chapters are the roadmaps for you and our young and energetic members to be identified and be leaders in IPEG.
While encouraging you to communicate and participate in your society, we would like to invite you to the forthcoming IPEG 28th Annual Congress for Endosurgery in Children. The meeting will be held in Santiago, Chile on 19-23 March 2019. I can tell you that it will be another milestone meeting in the history of IPEG. The organizing committee, led by Dr. Miguel Guelfand and Dr. Patricio Varela and the great team in Chile, are preparing the best experience ever. The program committee led by Professor Sameh Shahata is preparing a program to remember. The Program will last two days. It will include three pre-conference courses and workshops that will enrich your experience. The three courses are:
Mastery Learning Series
Mastery Learning Essential (Launching in Chile)
How to Integrate Information Technology and Social Media in Pediatric Surgery Education, Training and Practice
This unique, international event brings together world-renowned experts who will share innovations and breakthroughs in pediatric surgery. You will earn academic credit, receive great educational opportunities, and get exposed to advanced techniques that will shape your future career. We are confident that our expert faculty and organizing committee's hospitality as well the modern facilities will highlight the event that will meet your expectations. Do not miss the meeting; we look forward to seeing you there!
If you have any suggestion or questions, please do not hesitate to contact me at: qahtani@yahoo.com or reach IPEG administration at: nicole@ipeg.org, or jacqueline@ipeg.org.
Yours sincerely,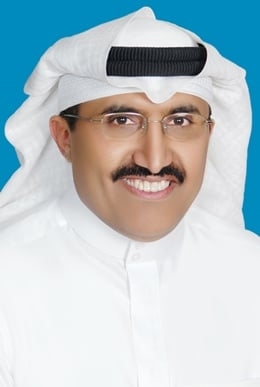 Prof. Aayed R. Alqahtani, MD FRCSC FACS
President, International Pediatric Endosurgery Group
Immediate Past-President, IPEG Middle East Chapter
Professor and Consultant of Obesity & MIS Surgery
Director of KSU Obesity Chair
College of Medicine, King Saud University
Riyadh, Kingdom of Saudi Arabia